Event Details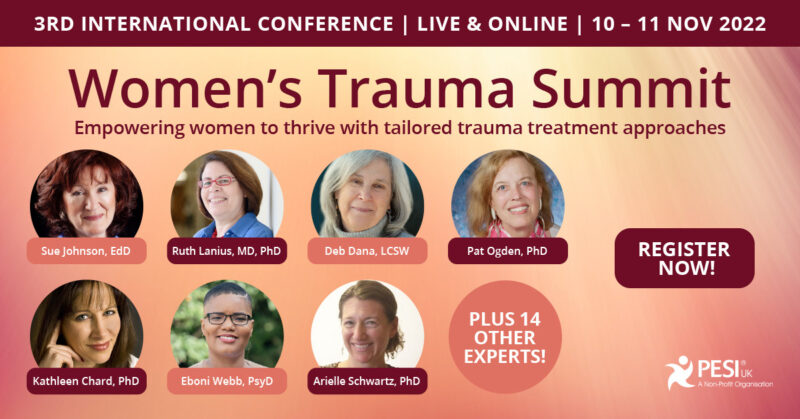 November 10th - 11th, 2022
Learn more here

→
Empowering women to thrive with tailored trauma treatment approaches
As clinicians, we need to forget everything we think we know about treating trauma to meet the needs of our female clients who feel lost, alone, traumatised, and abandoned by a society that to this day is still revoking their civil rights.
That's why we've brought together the world's leading women's trauma treatment experts to share with you the most fast-acting and effective insights, approaches, and techniques they have discovered and used to treat thousands of female clients during our 3rd international Women's Trauma Summit 2022.
This conference features experts such as Sue Johnson, Pat Ogden, Deb Dana, Kathleen Chard, and more who will address the pressing issues currently impacting women's mental health as a result of trauma, including:
Complex PTSD • Suicidality • Birth Trauma and abortion • Dissociation • Borderline Personality Disorder • Eating disorders • Health conditions • Menopause • Narcissism • Sexuality • Incest • Women's rights • and more!
Register now for the unique opportunity to equip yourself with the knowledge and tools you need, tailored specifically for your female clients, to heal their wounds and transform their lives.