Level I
In this level we will explore:
How stored trauma creates a dysregulated nervous system.
The impacts of and how we cope with a dysregulated nervous system, including addictive processes.
Neuroception and co-regulation as a neurobiological imperatives for survival.
How Polyvagal Theory can be applied in a way that is inclusive of the lived experiences of BIPOC and those with marginalized identities.
Class 1: Stored trauma creates a dysregulated nervous system
April 5th
∞ Neuroception of danger & life threat: Animal survival responses
∞ The autonomic impact of trauma on physical and mental health
∞ The link between traumatic stress and nervous system dysregulation
∞ Window of capacity as a model for mapping the autonomic nervous system
Class 2: Gaining control over how you feel
April 12th
∞ The three main branches of the autonomic nervous system
∞ Blended autonomic nervous system states
∞ Common autonomic nervous system loops
∞ What is Neuroception
∞ Neuroception, trauma and social justice
∞ How the state of your autonomic nervous system drives your story of the world
Class 3: Co-regulation as a neurobiological imperative for survival
April 19th
∞ The cranial nerves that drive the social engagement system as a neurobiological imperative for survival
∞ How dysfunction in the social engagement system may manifest
∞ Co-regulation through connection and reciprocity
∞ In the absence of co-regulation from a self-regulated care-giver, an infant/child learns how to self-regulate from a place of fear and self-protection

Level II
In this level you get to:
Apply bottom-up strategies to facilitate self-regulation as it applies to addiction recovery and trauma recovery;
Practice techniques to facilitate the resetting of the vagus nerve
Practice techniques for working with dissociative responses and hyper-arousal
Apply somatic techniques that help to resource autonomic tension patterns
Class 4: Finding safety through the orienting response, and releasing anxiousness through the fidgeting response
April 23rd
∞ Safety is to be found in the external environment. "Safeness" is what we feel on the inside, when there is safety. For many trauma survivors, there is a "gap" between safety and safeness
∞ Orienting to our environment through the eyes (and then through the body), allows the nervous system to land in safeness
∞ Practice a simple vagus nerve reset exercise
∞ Working with rising sympathetic energy of anxiousness: recognizing and releasing the fidget and find responses
Class 5: The vitality of the hands, face, ears, scalp, and feet….and additional exercises for dissociative responses
May 3rd

∞ The somato-sensory neocortex of the brain has a disproportionate number of nerve endings to the hands, face, and feet.
∞ The fright and freeze responses can cause tension in the face, ears, jaw and neck in order to maintain a visage of unperturbed stillness in the face of possible danger.
∞ By releasing tension in the hands, face, scalp, ears, jaw, and feet, we are able to not only come out of a low-grade dissociative response and fright-freeze response, we also able to reconnect to the vitality of our ventral vagal nervous system (social engagement system) which emotes and connects through facial expressiveness.
∞ Engage bilateral cross-body responses in order to help ourselves come out of low-grade dissociative responses.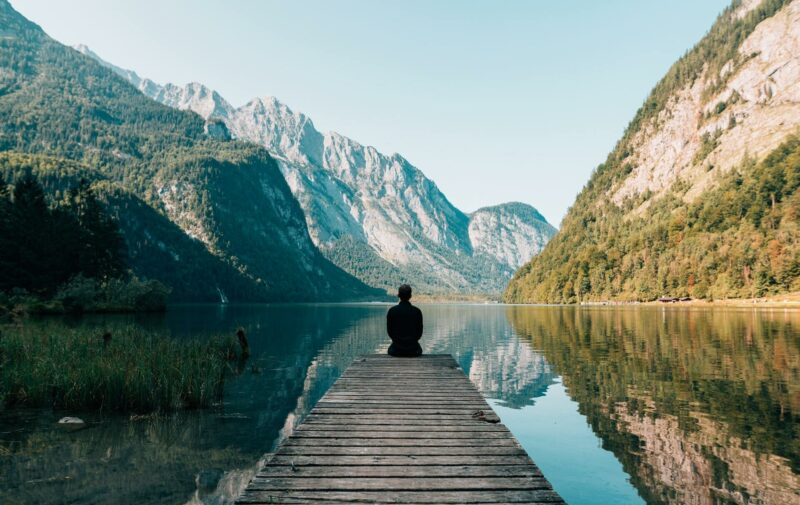 Class 6: Releasing tension in the neck, shoulders and hips
May 10th

∞ One of the areas that initiates sympathetic activation is the area between the shoulder blades. Low grade sympathetic responses can manifest as chronic tension in the shoulders and neck, ears and jaw.
∞ The other areas that initiate sympathetic activation are the outer hips and the inner core muscles (ilia-psoas). These muscle groups not only connect the lower body to the upper body, they are also the prime movers, initiators of fight and flight.
∞ The diaphragm is a core stabilizer muscle that is also the engine for sympathetic activation. Gently connect to and resource diaphragm tension to restore well-being.
Class 7: Experiments for releasing fight, flight and frozen-ness
May 17th
∞ The freeze response has been described as being stuck between our needs and our fears. When there has been stillness in terror, still in safety is near impossible, and the action systems of daily life is back dropped with anxiety and fear.
∞ We will cover some exercises to compassionately move the frozen-ness through the body.
∞ A truncated flight response can be experienced in the body as anxiety, easy distractibility or simply as too much energy in the body. I will share with you a simple exercise to discharge a truncated flight response which can then reset the nervous system and restore the thoracic diaphragm's capacity for fuller, more restful breathing.
∞ In order to survive, many of us may have learned to suppress our anger, the life force energy underneath the fight response. Others of us may have learned to react instinctively and immediately. Either way, these habitual conditioned responses may be inhibiting aliveness and/or safety. We will learn how to safely connect to anger in order to move a truncated fight response and/or an over-active fight response gently out of the nervous system. By learning to recognize the physical tension patterns of our low-grade fight responses emotionally, mentally and somatically (e.g. irritability, wanting space), we can effectively restore the nervous system to a peaceful, embodied aliveness.
Level III
In this level we will
Analyze the truncated developmental actions of attachment
Apply techniques for Polyvagal-Informed self-regulation that facilitate experimentation with truncated developmental actions of attachment
Apply techniques related to vocalization and truncated attachment cry
Demonstrate techniques related to interpersonal connection, expression, reciprocity and nourishment
Class 8: The truncated attachment cry
May 24th
∞ In order to survive, many of us needed to be silent. Trauma recovery involves reconnecting to our capacity for vocalization in an embodied way.
∞ Polyvagal-informed attachment theory
∞ Characterological expressions and the neuromuscular patterning of a truncated attachment cry.
∞ Entertaining the idea of the possibility of receiving support
∞ Play with making sounds! And then explore sighing, sound-based non-verbal expression, humming, toning, singing, and laughter, and finish with embodied, gentle, soundful self-soothing.
Class 9: Actions of attachment
May 31st
∞ In order to maintain a connection with the caregivers in our early lives, many of us had to learn to inhibit or have fearful relationships to certain developmental actions of attachment - reaching, grasping, pulling and having.
These actions of attachment form the basis for embodied asking, receiving, giving and letting go that underscore our relationships.
∞ Explore these truncated actions of attachment with curiosity to gain some insight into the missing relational experiences that carry forth into current relationships
∞ Explore with curiosity the somatization of the truncated attachment cry
∞ Reshape the nervous system with somatic self-gestures of support
Class 10: Actions of nourishment
June 7th
∞ In order to not let in unpleasant experiences and/or survive toxic environments, many of us needed to create a "nourishment barrier". This nourishment barrier can also prevent us from letting in the good stuff: acknowledgement from others, kindness, safeness, opportunities for engagement and reciprocity.
∞ Discuss Pierre Janet's psychology of action and Ron Kurtz's barriers to action
∞ Appreciate the role and function of the nourishment barrier in order to survive unpleasant/unpredictable/toxic environments
∞ Reshape the nervous system with small sips of nourishment