Linda is an adjunct faculty member in the Social Work Department at the University of Alaska Fairbanks and specializes in trauma-informed care and compassion fatigue resilience skills.
She assists internationally renowned psychiatrist and trauma expert, Dr. Bessel van der Kolk, with his private small group psychotherapy workshops aimed at healing attachment trauma. She has a Master of Social Work with an emphasis on the neurobiology of attachment and trauma.
Linda has studied Sensorimotor Psychotherapy, Brainspotting, Havening, Internal Family Systems, and structural dissociation of the personality. Linda has worked in Fairbanks, AK with those recovering from addiction, trauma, and mental illness. She is passionate about yoga, meditation, and mindfulness and bringing those gifts to her community.

Keynote Speaking & Public Presentation Events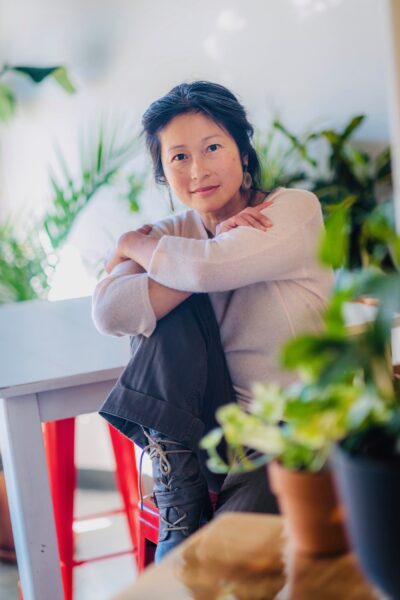 Connecting with the community is an important part of Linda's work. Below are some examples of where she has taught in the past couple of years.
∞ Fairbanks Native Association: Building Resiliency in our Grandchildren
∞ Kaltag Community Wellness Day: Laughter, Movement & Storytelling
∞ Fairbanks Memorial Hospital, Nursing Education Department: Weekly classes in trauma-informed care, compassion fatigue resiliency and secondary traumatic stress, mindfulness
∞ FNSB School District ESSA In-service day: 2 half-day trainings in ACEs, trauma responses, self-care and nervous system down-regulation skills
∞ Pacific Rim (for Fairbanks Wellness Court participants): Trauma, Addiction & Healing
∞ Fairbanks Youth Summit, keynote speaker: Historical Trauma
∞ Alaska Resilience Initiative: Integrating Storytelling when working with Alaska Natives
∞ FNSB School District ESSA staff trainings: Weekly classes in trauma-informed care, trauma-informed communication skills
∞ Fairbanks Native Association Board of Directors: Trauma-informed care trainings
∞ Anderson Fire Department: Acute Stress, Vicarious Trauma and PTSD trainings
∞ Hangover Free Brunch, sponsored by Recover Alaska. Linda Thai shares some yoga, inspiration, and a daily meditation
∞ Spruce Roots Dental, Annual employee appreciation retreat: Work-Life Balance & Self-Care
∞ Fairbanks Native Association, Youth and Young Adult Services: Sponsored Zoom classes for the general community about trauma-informed care, healthy boundaries, effective communication, empowered relationships, laughter yoga, techniques for self-regulation and co-regulation
∞ Bread Line Inc: 90 minute x 10 weeks series of classes for Bread Line staff and any interested members of the Fairbanks care-giving community focused on compassion fatigue resiliency: education, skills, community-building.
∞ Spruce Roots Dental, Annual employee appreciation retreat. Work-Life Balance & Self-Care
∞ National Education Association of Alaska Annual Conference