Last year, the Trauma Research Foundation sponsored me to offer 4 x 35 minute classes to the general public, Movement, Breath & Sound for Transforming Grief. You can access (for free) the recordings here.
Much of the inspiration for this offering came from my experiences in Frances Weller's and Laurence Cole's communities, as well as from completing a Grief Yoga Teacher Training with Paul Denniston and learning from international grief expert David Kessler, whose website is full of resources, and whose Facebook group, Grief: Releasing Pain, Remembering Love & Finding Meaning, is wonderfully supportive for those who have lost loved ones.
Resources from Linda
On this website, you will find a three-hour webinar, Healing the Legacy of Historical and Transgenerational Trauma: Addressing the Ambiguous Losses of Adult Children of Refugees and Immigrants. It is based on this Venn diagram (this is the latest version) which is a result of my own life's journey of healing unnamable losses.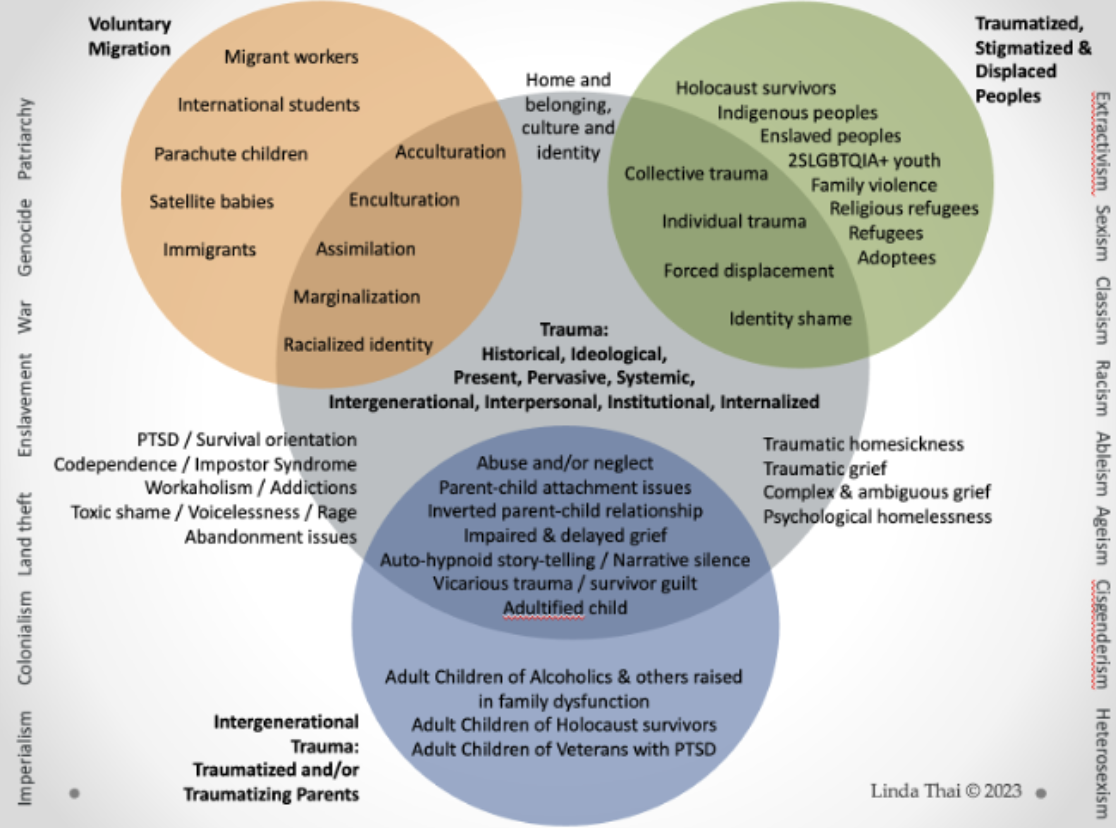 You may also wish to check out podcast interviews that I've done with Yin of Asians Do Therapy, Sue of Therapist Uncensored, and Laura Reagan of Therapist Chat Podcast (in this series, Laura…..)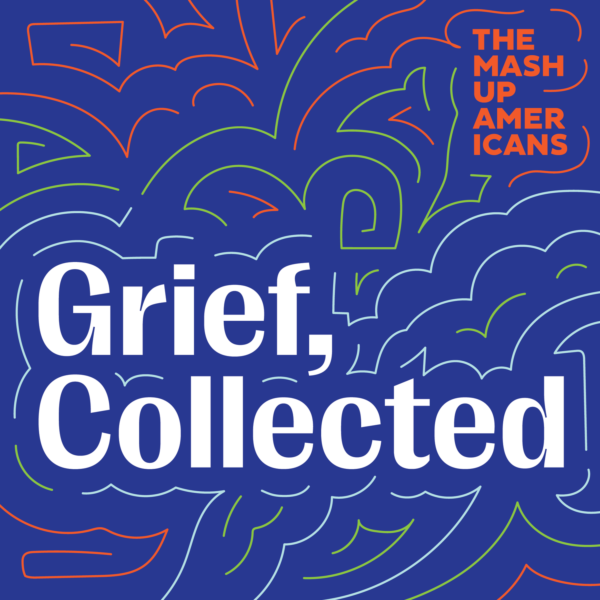 Last year, I was a part of a podcast series hosted by The MashUp Americans, Grief Collected. The entire series is pretty epic (and culminates in an episode with adrienne maree brown!!!!) with grief resources available for each episode, as well as an entire grief book shelf.
"My" episode, about ancestral grief, is here.
For White Bodied Folx
For white-bodied folx who are looking for spaces within which to deconstruct the nuance and complexities of being White, that also provide the space for grief:
White Awake (recommend to start their program in the Northern Hemisphere autumn season)
Healing At The Roots (communal grief events specifically for grieving living in White supremacy culture)