Resources for Asian Diaspora
"When does a war end? When I can say your name and have it mean only your name and not what you left behind."
~ Ocean Vuong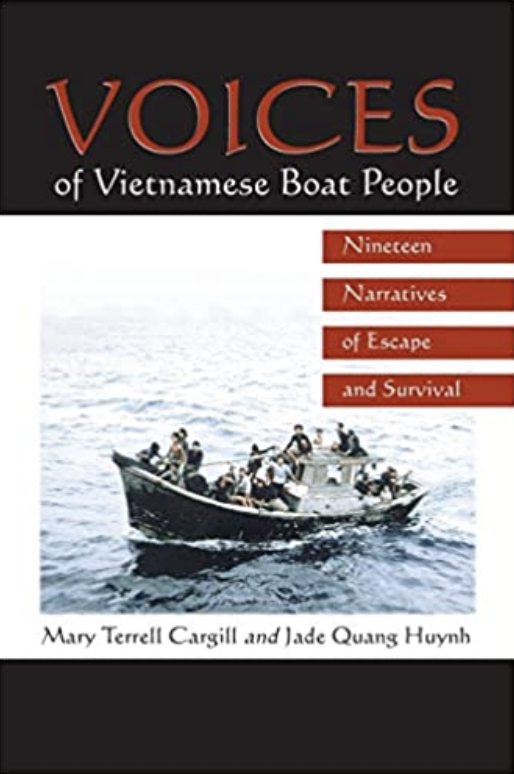 Voices of Vietnamese Boat People: Nineteen Narratives of Escape and Survival
On April 30, 1975, the Hanoi government of North Vietnam took control over the South. South Vietnamese, particularly "intellectuals" and those thought to have been associated with the previous regime, underwent terrible punishment, persecution and "re-education." Seeking their freedom, thousands of South Vietnamese took to the sea in rickety boats, often with few supplies, and faced the dangers of nature, pirates, and starvation. While the sea and its danger claimed many lives, those who made it to the refugee camps still faced struggle and hardships in their quest for freedom. Here are collected the narratives of nineteen men and women who survived the ordeal of escape by sea. Today, they live in the United States as students, professors, entrepreneurs, scientists, and craftspeople who have chosen to tell the stories of their struggles and their triumph.
Purchase Here

→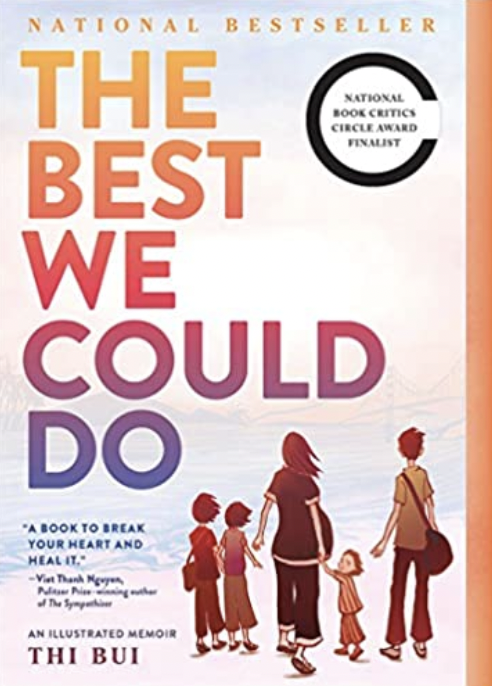 The Best We Could Do: An Illustrated Memoir
This beautifully illustrated and emotional story is an evocative memoir about the search for a better future and a longing for the past. Exploring the anguish of immigration and the lasting effects that displacement has on a child and her family, Bui documents the story of her family's daring escape after the fall of South Vietnam in the 1970s, and the difficulties they faced building new lives for themselves. At the heart of Bui's story is a universal struggle: While adjusting to life as a first-time mother, she ultimately discovers what it means to be a parent—the endless sacrifices, the unnoticed gestures, and the depths of unspoken love. Despite how impossible it seems to take on the simultaneous roles of both parent and child, Bui pushes through. With haunting, poetic writing and breathtaking art, she examines the strength of family, the importance of identity, and the meaning of home
Purchase Here

→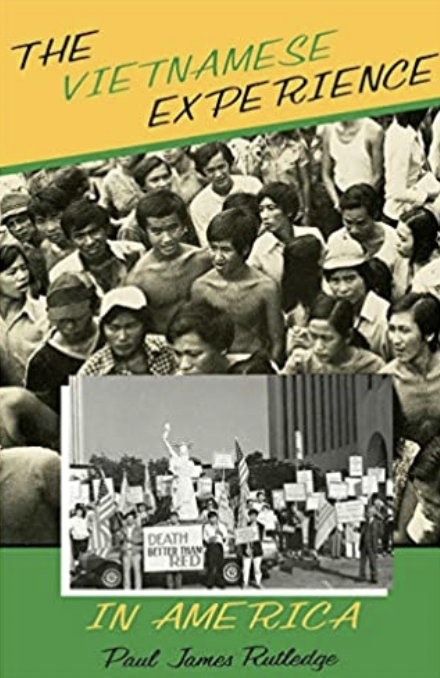 The Vietnamese Experience in America
This concise interpretation of the Vietnamese experience in America begins with the fall of Saigon in 1975, when enormous waves of refugees fled Vietnam. It graphically details their flight to asylum countries in Asia and then to the United States. Based in part on firsthand interviews, the book recounts vivid stories of the horror of getting out of Vietnam and the difficulties of starting over in a new country. It emphasizes the resettlement process in the United States, from the policies of the U.S. government to aspects of community acceptance and conflict, and describes Vietnamese culture and the changes it has undergone in the process of becoming a new Vietnamese-American culture. Among the topics addressed are the arrival of the boat people, the orderly departure program, Amerasians, and the integration and adjustment of refugees to American society. The book concludes with a portrait of contemporary Vietnamese-American society and the outlook for its future.
Purchase Here

→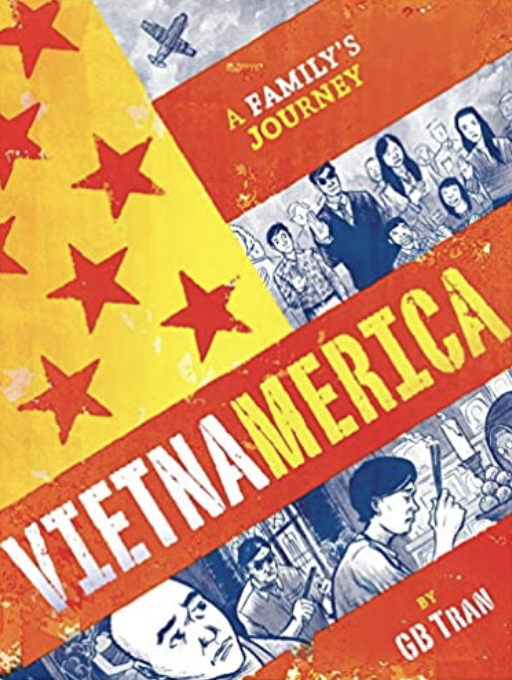 Vietnamerica: A Family's Journey
GB Tran is a young Vietnamese American artist who grew up distant from (and largely indifferent to) his family's history. Born and raised in South Carolina as a son of immigrants, he knew that his parents had fled Vietnam during the fall of Saigon. But even as they struggled to adapt to life in America, they preferred to forget the past--and to focus on their children's future. It was only in his late twenties that GB began to learn their extraordinary story. When his last surviving grandparents die within months of each other, GB visits Vietnam for the first time and begins to learn the tragic history of his family, and of the homeland they left behind.
Purchase Here

→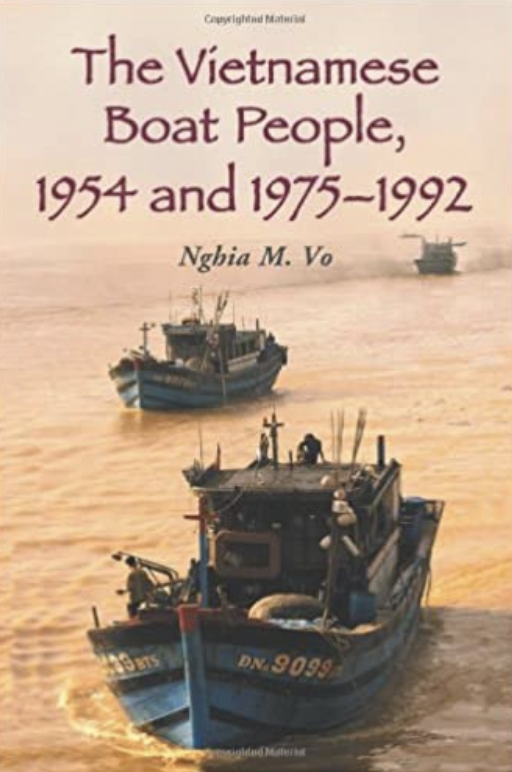 The Vietnamese Boat People, 1954 and 1975-1992
The biggest diaspora in Vietnamese history occurred between 1975 and 1992, when more than two million people fled by boat to escape North Vietnam's oppressive communist regime. Before this well-known exodus from Vietnam's shores, however, there was a massive population shift within the country. In 1954, one million fled from north to south to escape war, famine, and the communist land reform campaign. Many of these refugees went on to flee Vietnam altogether in the 1970s and 1980s, and the experiences of 1954 influenced the later diaspora in other ways as well. This book reassesses the causes and dynamics of the 1975-92 diaspora. It begins with a discussion of Vietnam from 1939 to 1954, then looks closely at the 1954 "Operation Exodus" and the subsequent resettlements. From here the focus turns to the later events that drove hundreds of thousands of Vietnamese to flee their homeland in 1975 and the years that followed. Planning for escape, choosing routes, facing pirates at sea, and surviving the refugee camps are among the many topics covered. Stories of individual escapees are provided throughout. The book closes with a look at the struggles and achievements of the resettled Vietnamese.
Purchase Here

→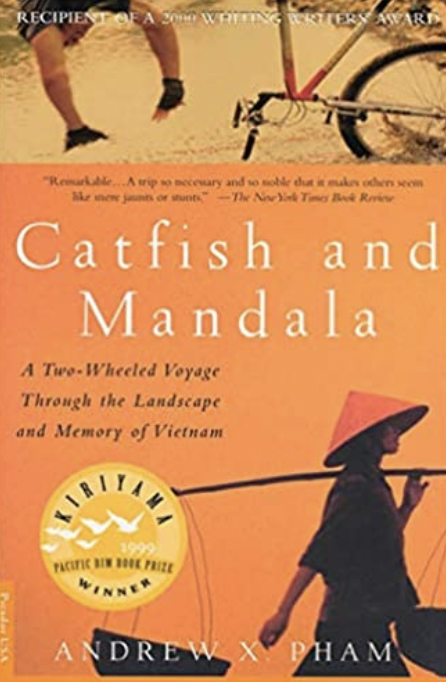 Catfish and Mandala: A Two-Wheeled Voyage Through the Landscape and Memory of Vietnam
Andrew X. Pham was born in Vietnam and raised in California. His father had been a POW of the Vietcong; his family came to America as "boat people." Following the suicide of his sister, Pham quit his job, sold all of his possessions, and embarked on a year-long bicycle journey that took him through the Mexican desert; on a thousand-mile loop from Narita in South Korea to Kyoto in Japan; and, after five months and 2,357 miles, to Saigon, where he finds "nothing familiar in the bombed-out darkness." In Vietnam, he's taken for Japanese or Korean by his countrymen, except, of course, by his relatives, who doubt that as a Vietnamese he has the stamina to complete his journey ("Only Westerners can do it"); and in the United States he's considered anything but American. A vibrant, picaresque memoir written with narrative flair and an eye-opening sense of adventure, Catfish and Mandala is an unforgettable search for cultural identity.
Purchase Here

→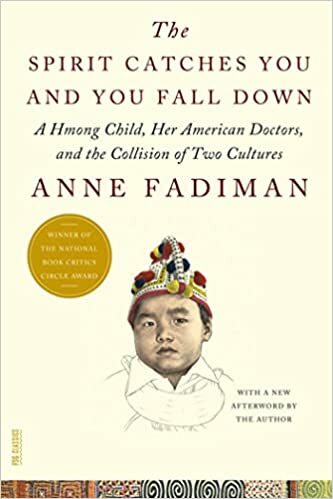 The Spirit Catches You and You Fall Down
Lia Lee was born in 1982 to a family of recent Hmong immigrants, and soon developed symptoms of epilepsy. By 1988 she was living at home but was brain dead after a tragic cycle of misunderstanding, over-medication, and culture clash: "What the doctors viewed as clinical efficiency the Hmong viewed as frosty arrogance." The Spirit Catches You and You Fall Down is a tragedy of Shakespearean dimensions, written with the deepest of human feeling. Sherwin Nuland said of the account, "There are no villains in Fadiman's tale, just as there are no heroes. People are presented as she saw them, in their humility and their frailty—and their nobility.
Purchase Here

→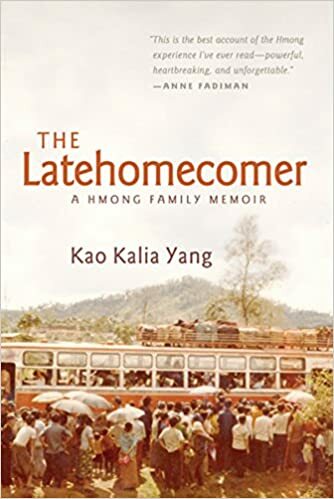 The Latehomecomer: A Hmong Family Memoir
In search of a place to call home, thousands of Hmong families made the journey from the war-torn jungles of Laos to the overcrowded refugee camps of Thailand and onward to America. But lacking a written language of their own, the Hmong experience has been primarily recorded by others. Driven to tell her family's story after her grandmother's death, The Latehomecomer is Kao Kalia Yang's tribute to the remarkable woman whose spirit held them all together. It is also an eloquent, firsthand account of a people who have worked hard to make their voices heard.
Purchase Here

→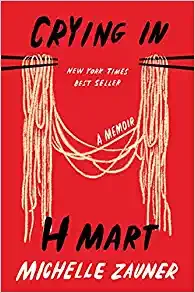 Crying in H Mart: A Memoir
In this exquisite story of family, food, grief, and endurance, Michelle Zauner proves herself far more than a dazzling singer, songwriter, and guitarist. With humor and heart, she tells of growing up one of the few Asian American kids at her school in Eugene, Oregon; of struggling with her mother's particular, high expectations of her; of a painful adolescence; of treasured months spent in her grandmother's tiny apartment in Seoul, where she and her mother would bond, late at night, over heaping plates of food.
Purchase Here

→
On Earth We're Briefly Gorgeous
On Earth We're Briefly Gorgeous is a letter from a son to a mother who cannot read. Written when the speaker, Little Dog, is in his late twenties, the letter unearths a family's history that began before he was born — a history whose epicenter is rooted in Vietnam — and serves as a doorway into parts of his life his mother has never known, all of it leading to an unforgettable revelation. At once a witness to the fraught yet undeniable love between a single mother and her son, it is also a brutally honest exploration of race, class, and masculinity. Asking questions central to our American moment, immersed as we are in addiction, violence, and trauma, but undergirded by compassion and tenderness, On Earth We're Briefly Gorgeous is as much about the power of telling one's own story as it is about the obliterating silence of not being heard.
Purchase Here

→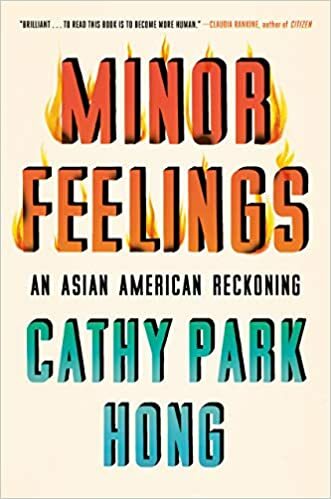 Minor Feelings: An Asian American Reckoning
Poet and essayist Cathy Park Hong fearlessly and provocatively blends memoir, cultural criticism, and history to expose fresh truths about racialized consciousness in America. Part memoir and part cultural criticism, this collection is vulnerable, humorous, and provocative—and its relentless and riveting pursuit of vital questions around family and friendship, art and politics, identity and individuality, will change the way you think about our world.
Purchase Here

→
Subscribe
Sign up with your email to receive news and updates.